Thanks to each and every one of you!
Anyways, it's what you've been waiting for for two weeks- let's get down to business!
To enter any giveaways, you MUST follow my blog via Google Friend Connect in the sidebar!
Giveaway #1:
These gorgeous vintage earrings are from
Silver Lining Decor's Etsy!
These astoundingly adorable lever-back earrings are worth
$18
, and you could get them for free! These stunning
vintage tangerine orange mosaic cabochons are too cute for words. The second I saw them, I was in love!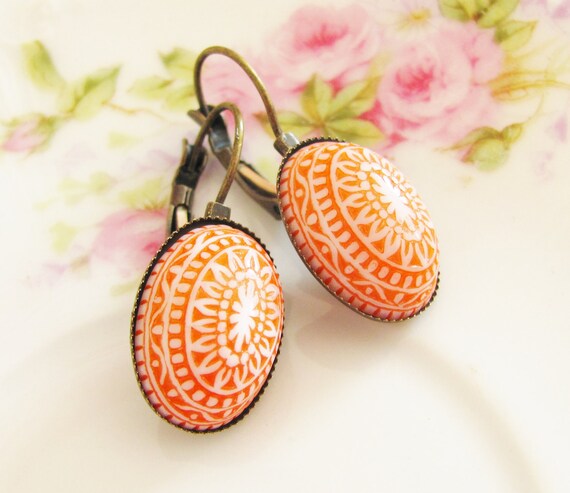 To enter you must be a follower of my blog. The first mandatory entry is to visit Silver Lining Decor, and come back and comment on what your favorite item was.
If you really want to win, you can...
-Add my button to your Sidebar
-Post about this giveaway on your blog
Comment and let me know what you did- I will check!
That is a total of 6 Possible Entries!
___________________________________________________________________
Grand Prize Giveaway #2:
This Turquoise Megan Double Strand Necklace from
Fiorella Jewelry
on Etsy is not only wonderfully gorgeous, but real turquoise! This two-strander is worth
$58-
and are you ready to win it (Not to mention what an amazing contrast turquoise is to this year's color of spring, orange!)?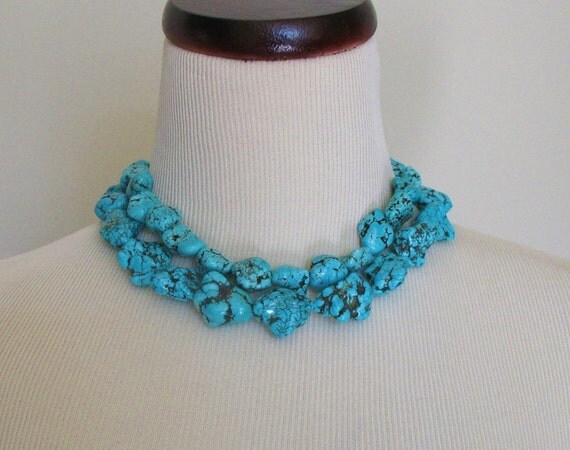 This giveaway is a bit different! To win the grand prize of this amazing necklace, send me your AMAZING stuff! I've seen so many people's pictures, writing, and general fashion knowledge! The Panel of Judges will consist of Me, Clare, Molly, and Elli.
All entries emailed to us are official property of Fashion Hauties and by entering your work, you are agreeing to have it featured. Good luck!
Rules and Guidelines:
-All entrants must be members of Fashion Hauties via Google Friend Connect.
-Forms of submissions include but are not limited to: photo shoots, guest posts, reviews, videos, interviews, art, D.I.Y.'s, Songs... and the list goes on! Please do not enter any adult content whatsoever- your entries will automatically be disqualified. Click Here for some more
guidelines and inspiration
!
-Since this is a Fashion and Photography Blog, please submit something loosely related to the topic!
-You MUST own what you enter!
-What you enter cannot previously have been used on your blog, website, or any media source.
-If you have questions, feel free to email us at the address above!
-You may submit more than once, but remember that we are judging based on quality, not quantity!
BOTH GIVEAWAYS CLOSE ON FRIDAY, MARCH 30TH.
You're welcome and encouraged to enter both contests!
Unfortunately, this contest is U.S. only. If you want an international contest, let us know!