There's always that one trend that is so loved that it's continued into the next year.
This whole spring, but the past few weeks especially, I've been seeing these hopping back into stores by the hundreds.
Here are some of my favorites:
Anthropologie, $168 These strappy numbers have just enough color to tone up the tones or match perfectly.
Kate Spade, $275. Even though this price is a bit steeper, they are one of the cutest pairs of wedges I've ever seen! The colorful rope design is a perfect statement!
$130, Topshop. I love these so much! The braided straw is so beachy and fun- they couldn't get any better! The only complaint with these is that if you're not wearing a bright outfit, they would look sort of bland. If worn with a summer color, such as honeysuckle, violet, or kelly green in dress form, they would go excellently!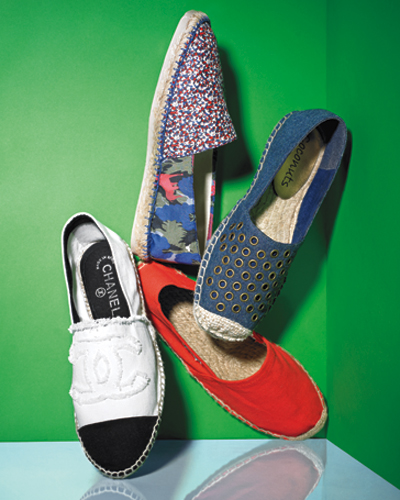 The classy, beachy feel of Espadrilles bring together a nice, free-spirited vibe that is still classic. They're comfortable and easy to walk in, but dress up an outfit instantly.
How do you wear your espadrilles?