10. Natural Converse and Toms
I love these because they are the original colors- yet one of the most unpopular- of both of the brands. They both have a nice, classic feel. If I were to get them, I would wear them very occasionally to maintain the like new condition because nowadays all I see are torn up Toms and Converse. It would be a nice change that would refine the look!
9. A floppy hat
This Spring, I'm obsessed with floppy hats! They're so fun and effortless. I've seen unique ones everywhere I go, and I'm not sure why I haven't picked one up yet!
8. Needlepoint Loafers
When I first saw these, I thought they were hideous, but when I tried them on in the store, I quickly fell in love. These shoes aren't only classic, prepster, and adorable, but so comfortable!
7. Vineyard Vines Bitsy Scarf
This scarf is so adorable! The reason I like it so much is because it's skinny, so I could wear it like a ribbon in a ponytail, which is one of my favorite looks of the moment.
6. SUPER Wide Leather Belt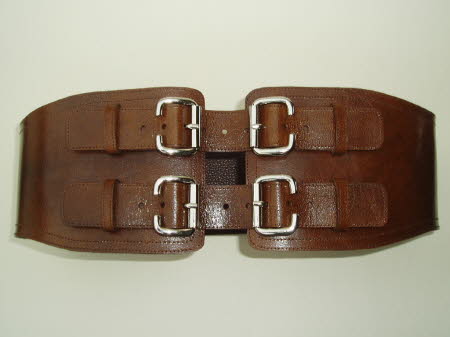 I recently got an adorable orange dress, but it's a really loose fit, so with a great corset-style belt like this, I could alter the fit to perfection!
5. A Kiel James Patrick Bracelet
Oh my gosh, I LOVE these bracelets! The fun, beach-y feel is perfect for summer.
4. Orange Sperry Topsiders
The tangerine is a great, unique color that will stand out. These would be perfect for sailing and a nautical-themed look.
3. Miu Miu Glitter Booties
I know, these aren't in season. But I really don't care! These gorgeous shoes have been my obsession since I first saw them! They are probably one of- if not my favorite- pairs of shoes I've encountered.
2. Calcagni Wedges
These shoes have a sophisticated-sleek look that is played up by the bright colors. They would really work and make a simple statement shoe with a cocktail dress for so many occasions.
1. More Punchy Necklaces in General
This one's from J. Crew and the second I saw it, it caught my eye. I love the sweetness of the look- the blue reminds me of bubbles. The top of the to do list is to get myself over to a vintage store or two and get ahold of some of these!
Thanks for reading and have a great Wednesday!
Also, I've been getting a lot of fun emails from you guys recently, which I love! I'm trying to get through all of it and reply to all of your kind words, but it may take some time! Thanks so much for taking the time to email and for your patience!